Cette semaine Moosscrap's Designs vous présente une nouvelle collection,
Flying with the wind
, réalisée avec de belles couleurs estivales et ensoleillées.
C'est un kit rempli de fraîcheur pour souhaiter la bienvenue à l'été. Perso, je suis fan de cette palette, elle est merveilleuse. J'espère qu'il vous plaira.
Venez le découvrir chez My scrap art digital.
Profitez de -20% à -30%!
Cette collection contient:
- Le kit de 76 éléments (tailles variables, en format .png, 300dpi) et 14 papiers (taille 2600x3600. en format .jpeg, 300dpi);
- L'album de 5 QPs;
- Le pack de 6 clusters;
-Le pack de 4 bordures;
- Le pack de 4 overlays (gratuits à l'achat de la collection complète);
- Le tout est réuni dans un full pack.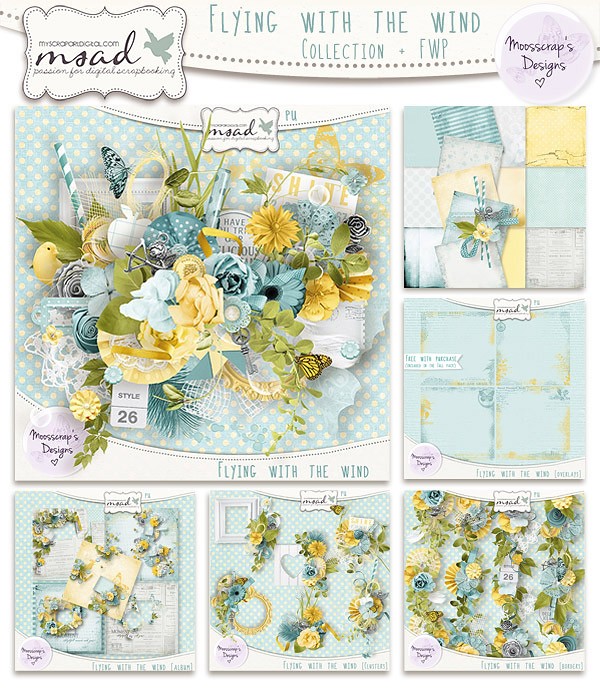 Ma page
Photo: RAK Émilie Lupien Durocher
Disponible en boutique: